DASH Ultra-Lite Power Chair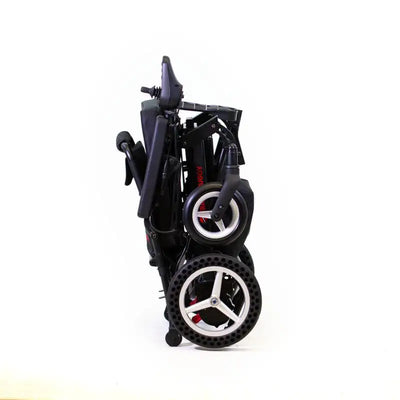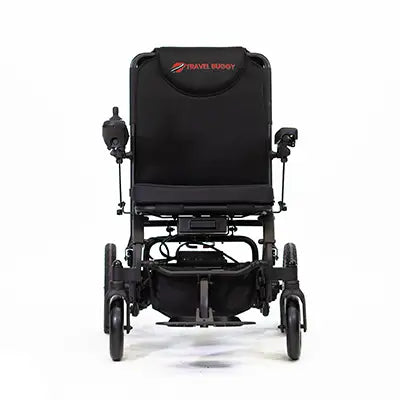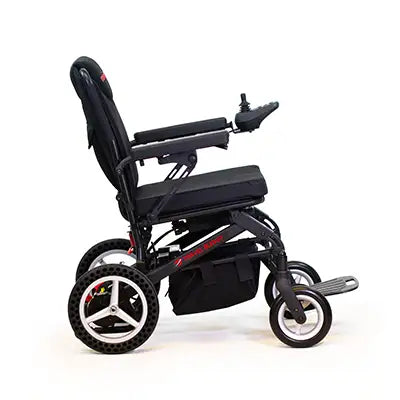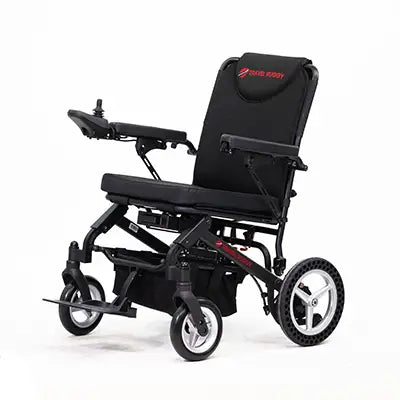 Free Shipping
Across America

30-Day
Risk Free Trial
5-Year
Warranty

100% Secure Checkout
REDESIGNED TO BE
SAFER, STRONGER, BETTER!
SO LIGHT EVEN GRANDMA CAN LIFT IT
STRONG BUILD YET ULTRA LIGHTWEIGHT
DASH is the lightest wheelchair in the world and is a practical choice for city dwellers. It weighs only 43 lbs, making it easy to transport and load into a car, but it can carry up to 265 lbs because of its superior construction.
Plus, with a 5-Year Warranty on the frame, you can have peace of mind that your investment will last for years to come.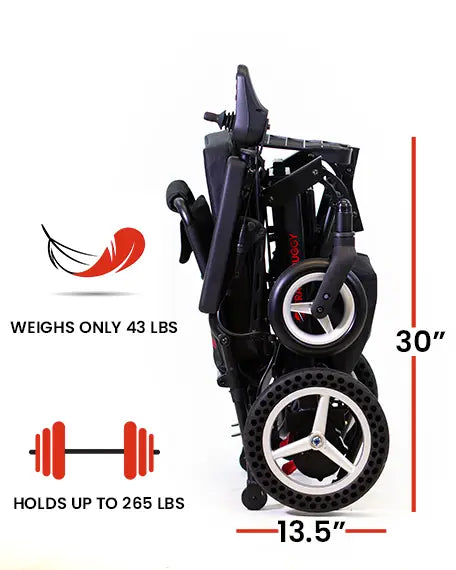 FOLDS IN SECONDS LIKE A LAWN CHAIR
EASY TO USE
ONE HAND FOLD
DASH offers a simplified one hand release lock that folds the ultra lite power chair in seconds.
DON'T COMPROMISE COMFORT FOR LIGHTWEIGHT
COMFORTABLE SEATING
We know that simply having a lightweight chair isn't enough. It has to be comfortable for daily use. That's why the DASH Ultra Lite offers comfortable & wide seats while being fully capable of holding up to 265 lbs.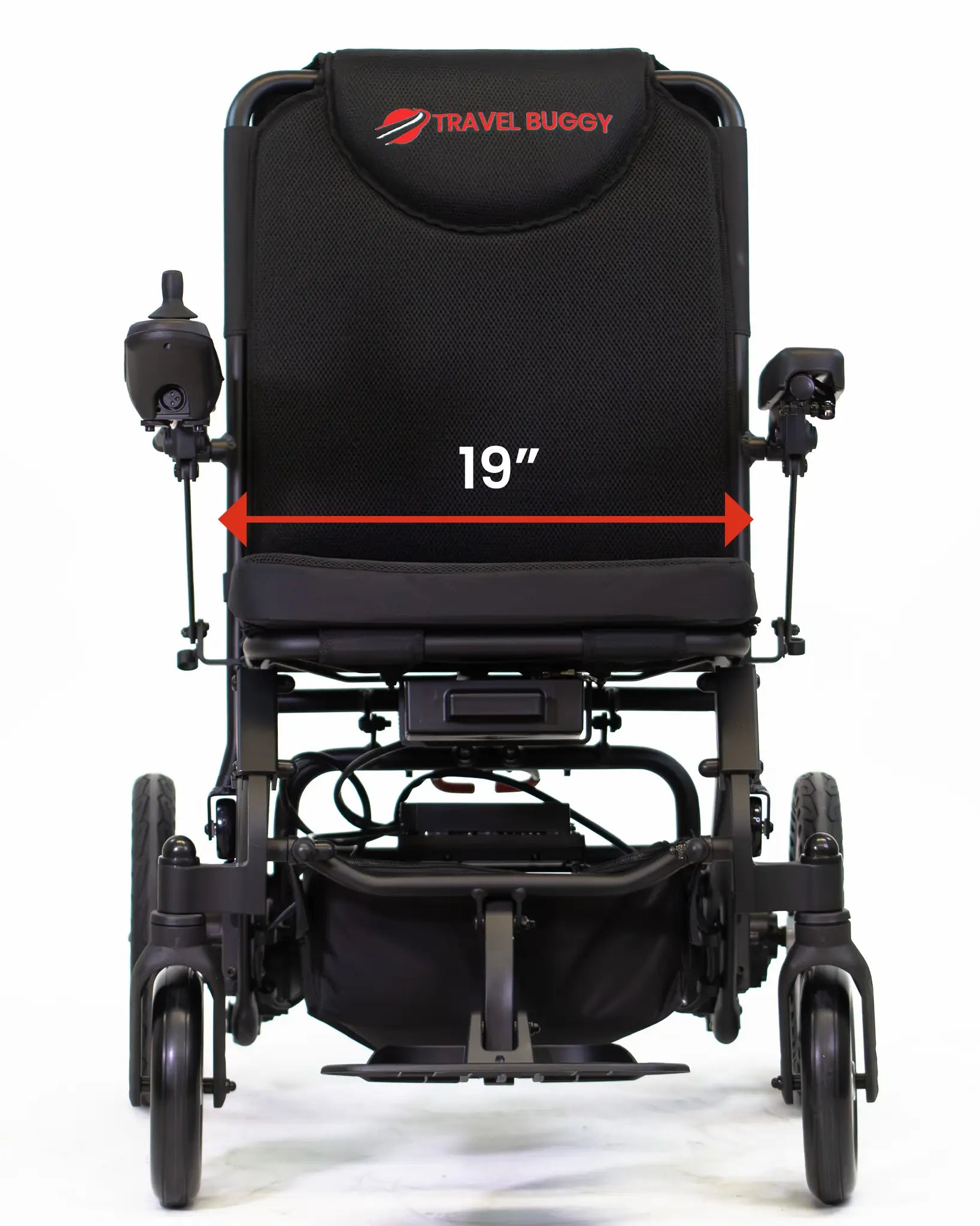 The World's Lightest Power Chair
1.

How much does it weigh?

DASH foldable power chair weighs only 43 lbs

2.

What is the driving range?

Up to 9.5 miles per full battery charge, plenty of distance to get to appointments, or just out and about for the afternoon.

3.

What is the weight capacity?

The DASH power wheelchair can safely hold users up to 265 lbs. It also has roomier seating width, which allows people of varying body shapes to comfortably ride the chair all day.
4.

Is DASH comfortable?

DASH Ultra-Lite was redesigned to be comfortable to use every day while still being lightweight so that you can use it without needing help from family members or caregivers.

5.

Does it come assembled?

Yes. DASH comes fully assembled. Simply attach the removable joystick and batteries and you are ready to go in less than 5 minutes.

6.

Can I use it outdoors?

Yes. DASH can be used both indoors and outdoors. It features strong motors capable of handling grass and other outdoor terrains.
Dual Rear Shock Absorbers
With our redeveloped DASH Ultra Lite you can now traverse rough and bumpy terrain with ease, thanks to its dual shock absorbers located right next to the one-hand release lock.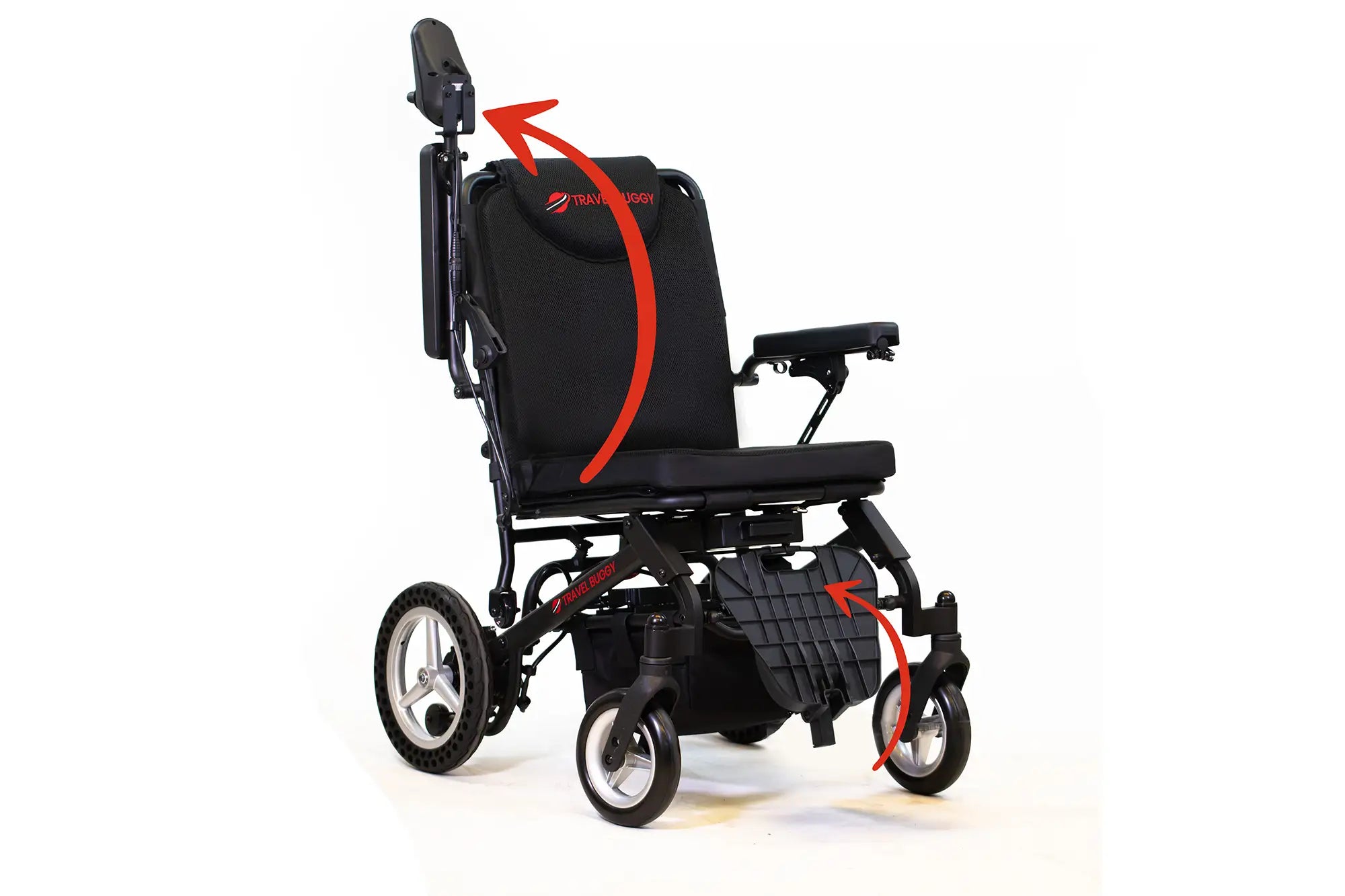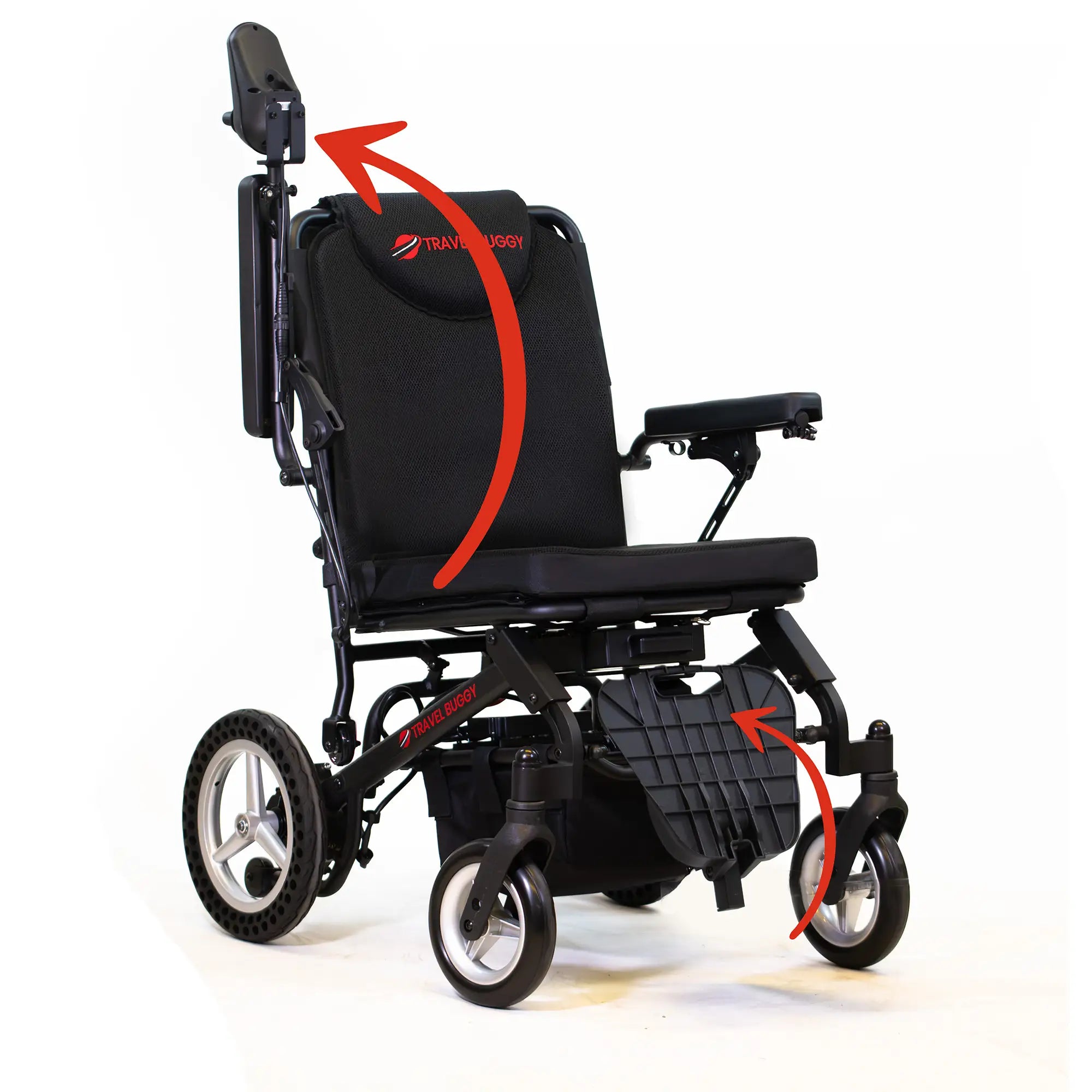 Barrier-Free Front or Side Entry
No more struggling to get in and out of your power chair so you can stay independent for as long as possible.The DASH's intelligent design not only allow a barrier-free front or side entrance but also allow you to pull all the way up to tables.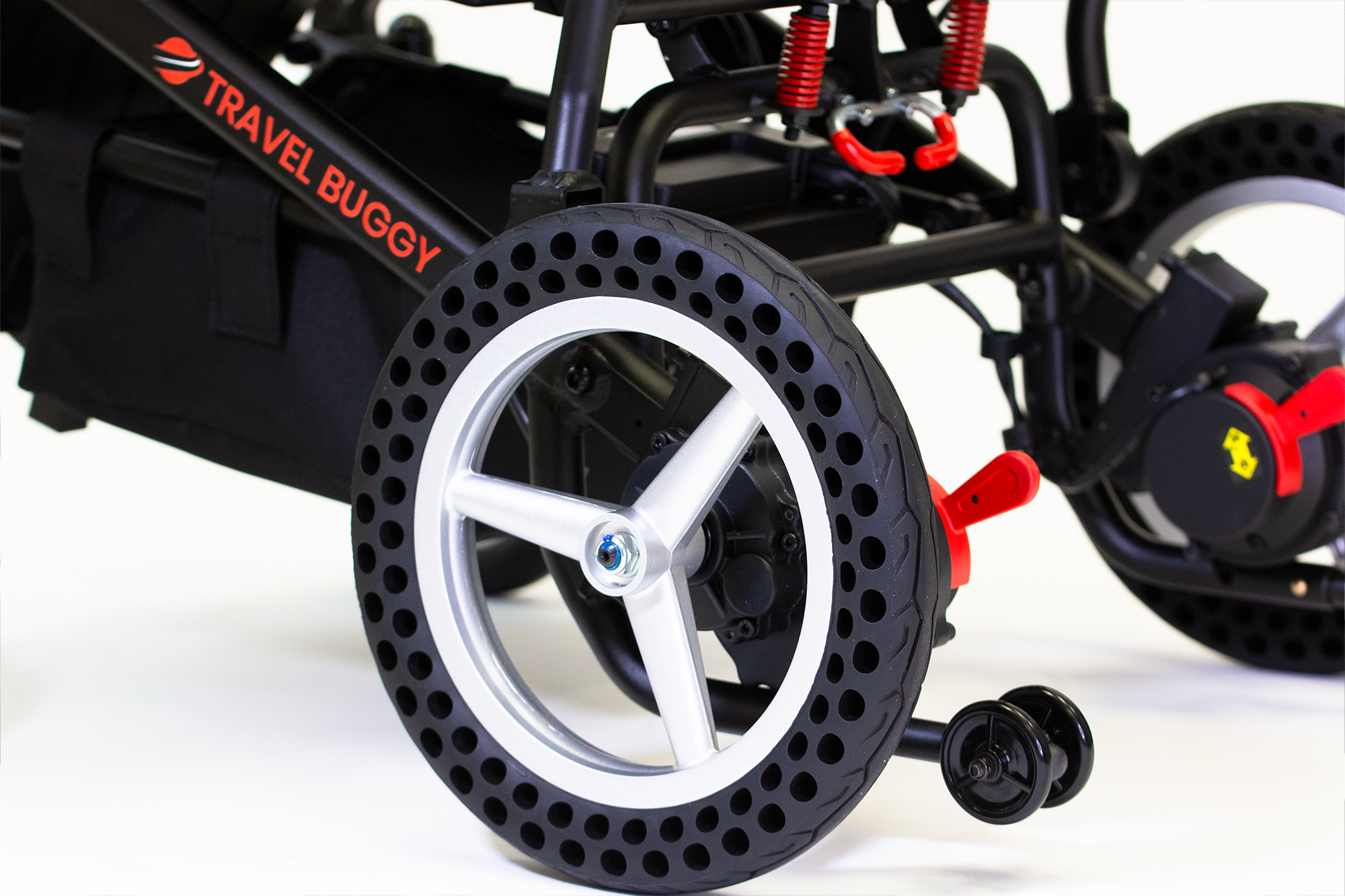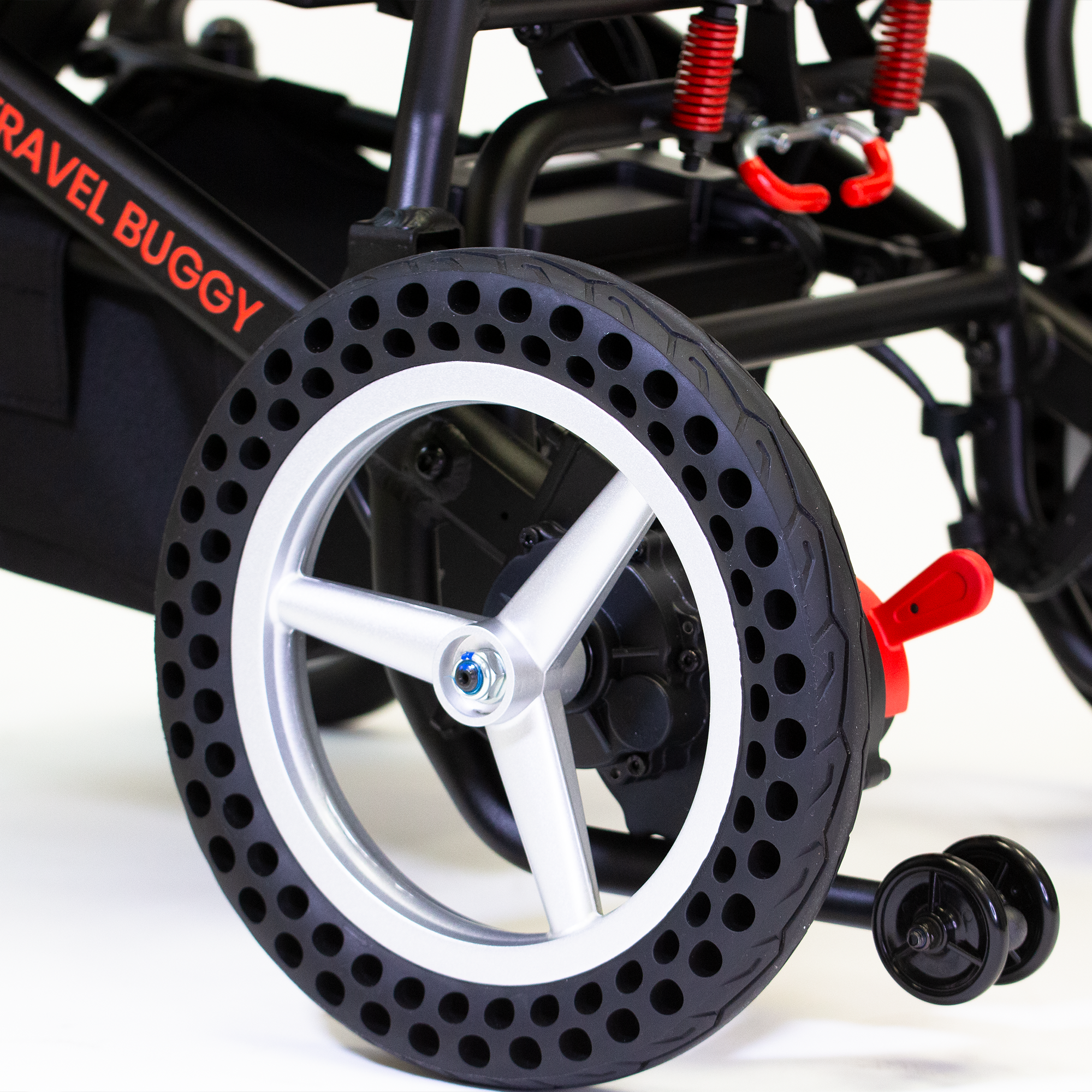 Ultra Lite Magnesium Alloy Wheels
The all-new DASH Ultra-Lite wheels are now lighter and stronger than ever. They also feature our signature perforated wheel design for added shock absorbtion delivering an even smoother ride.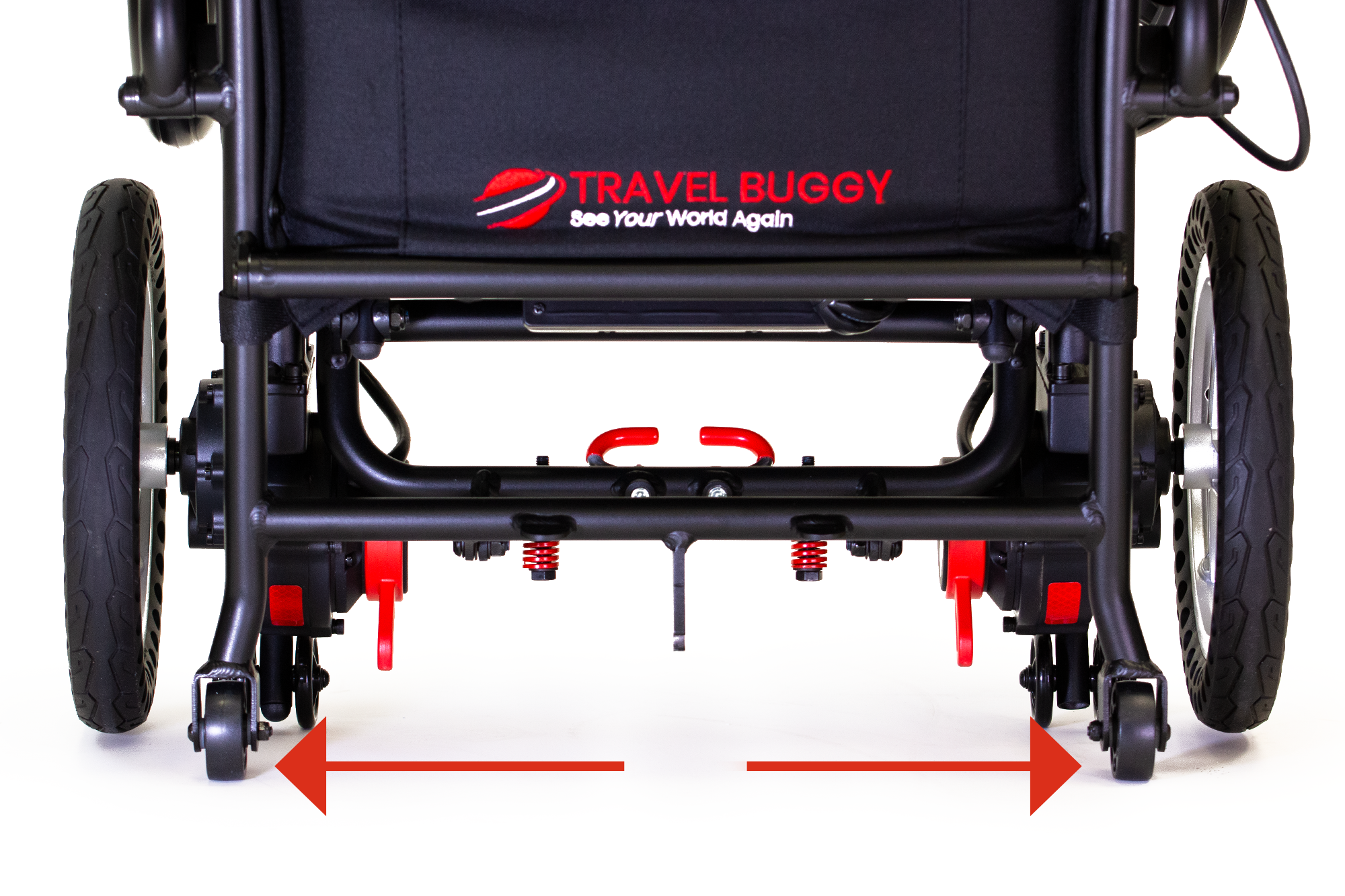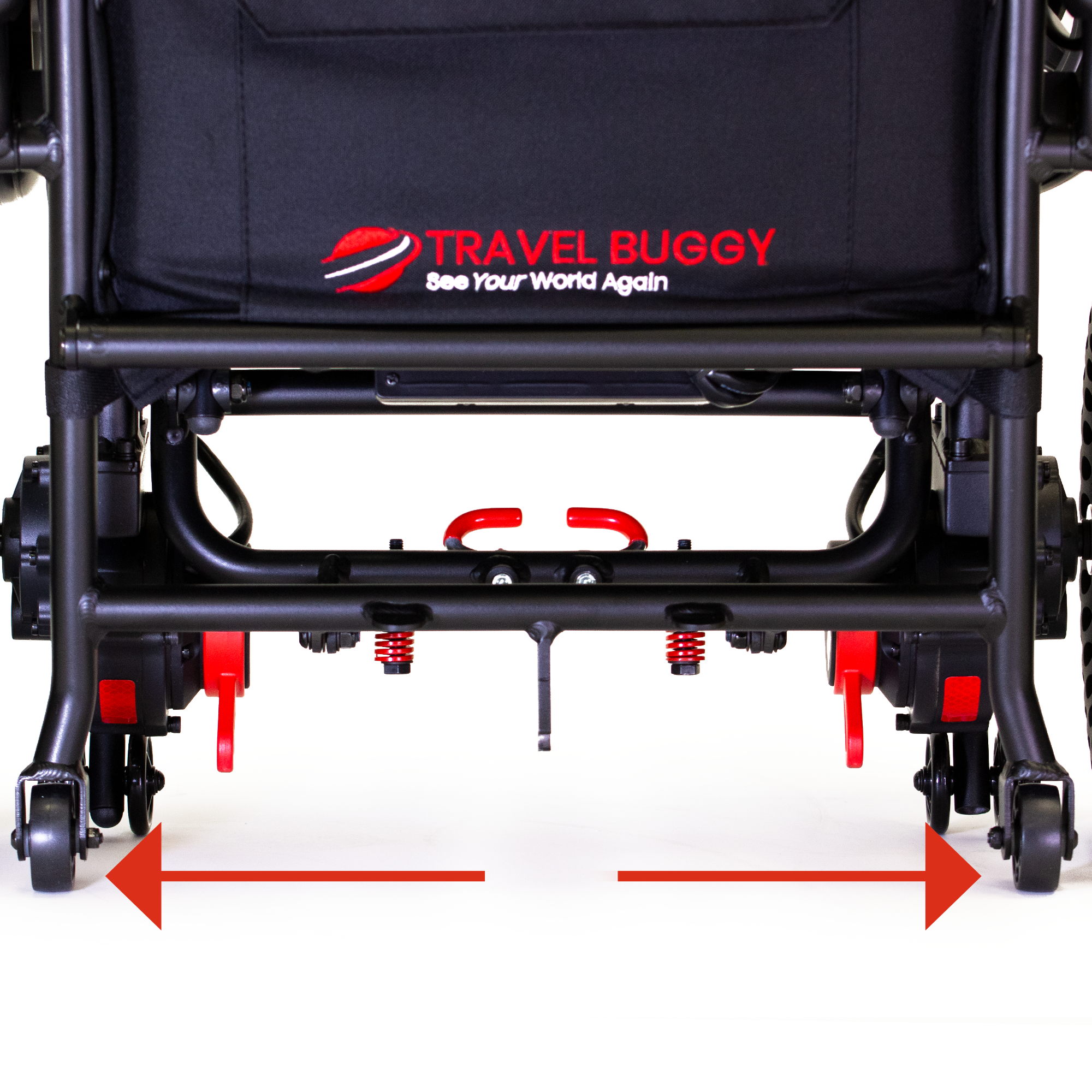 Rolls like a suitcase
The DASH comes with 2 additional wheels that help you effortlessly move your power chair that folds to the size of a suitcase.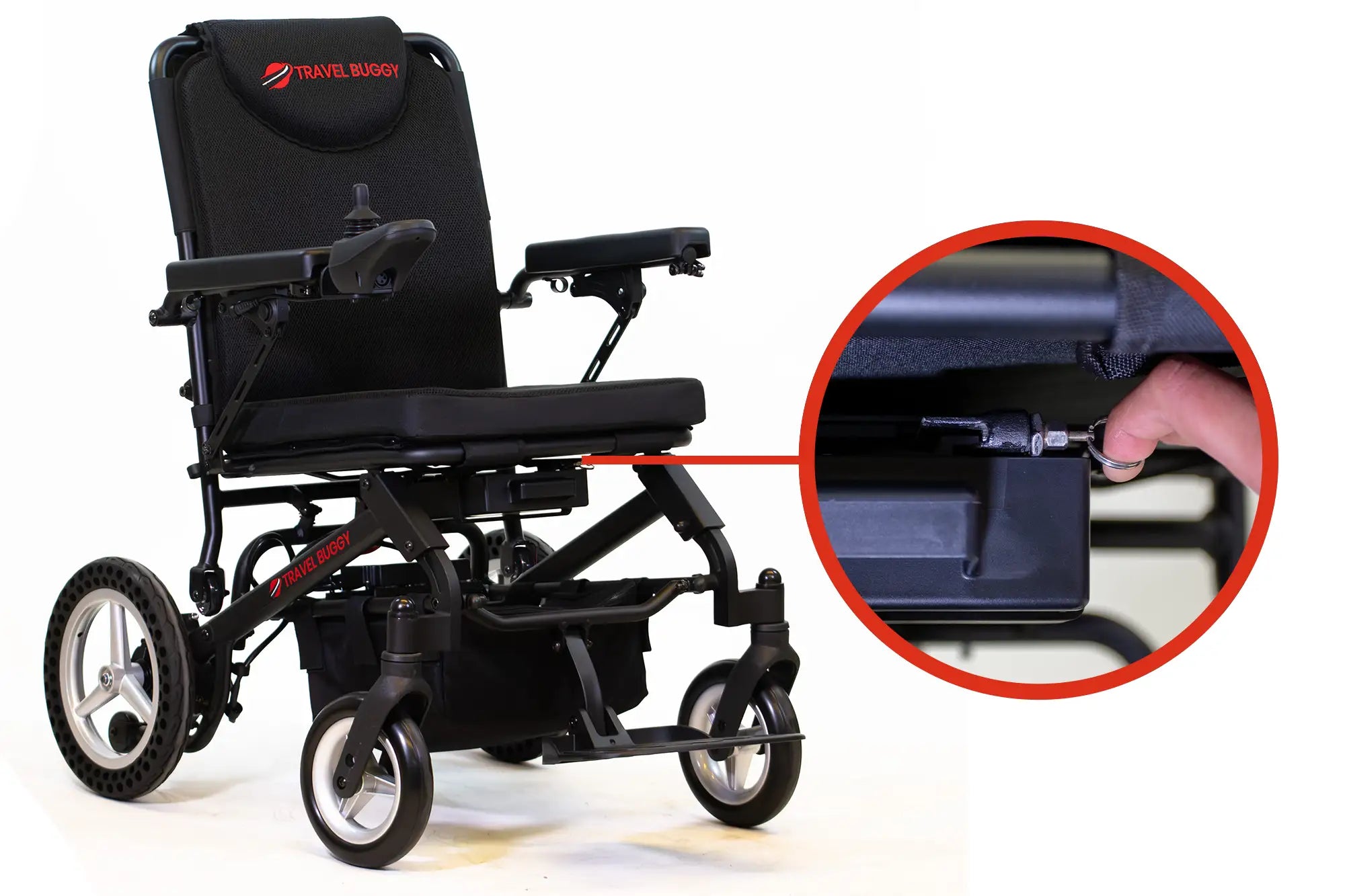 Quick Release Batteries
The DASH Ultra-Lite's airline approved batteries are now easier than ever to remove and generate even more power than before. That's right, it now produces a 170 Watt hours of energy from a single battery.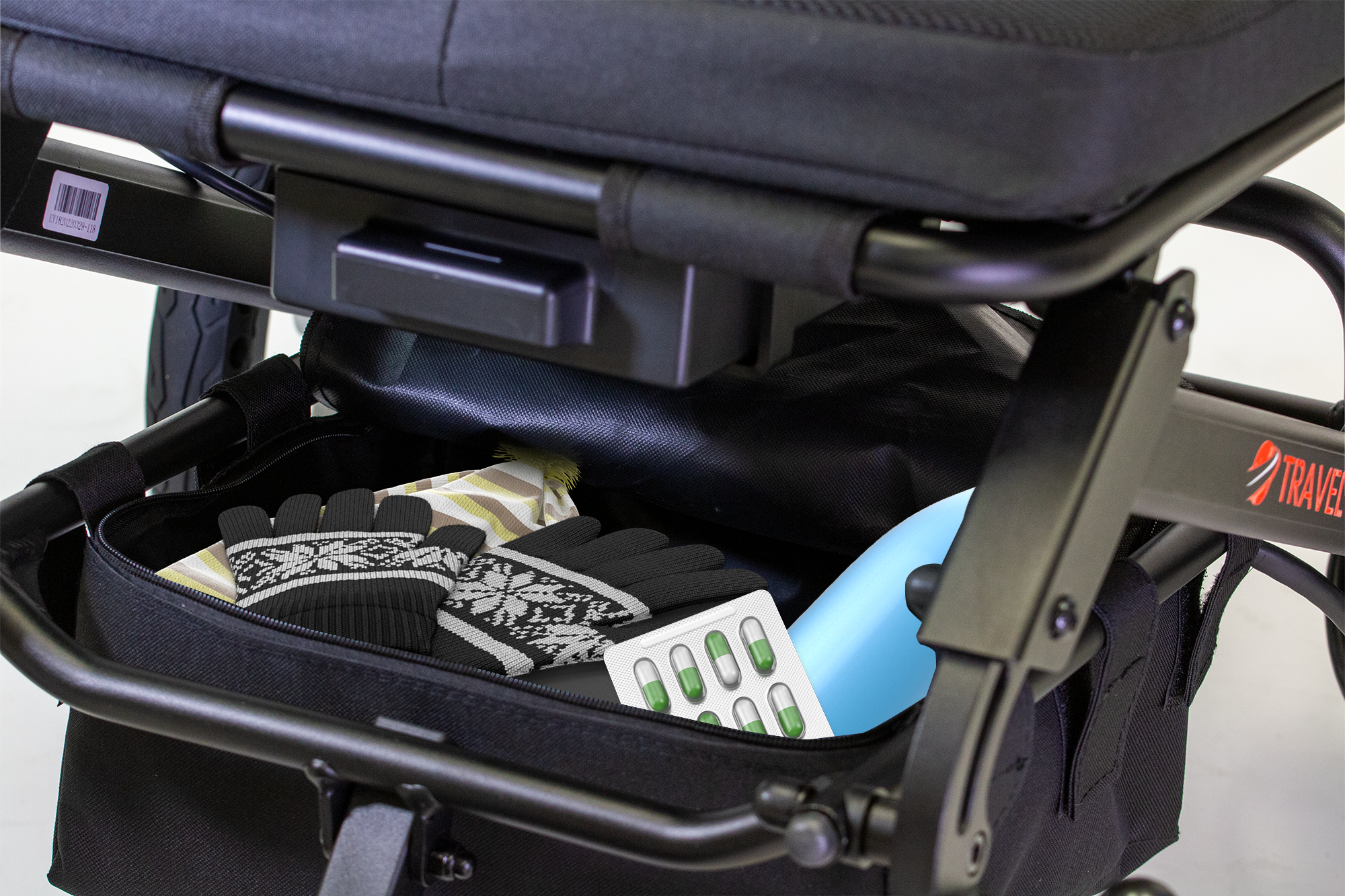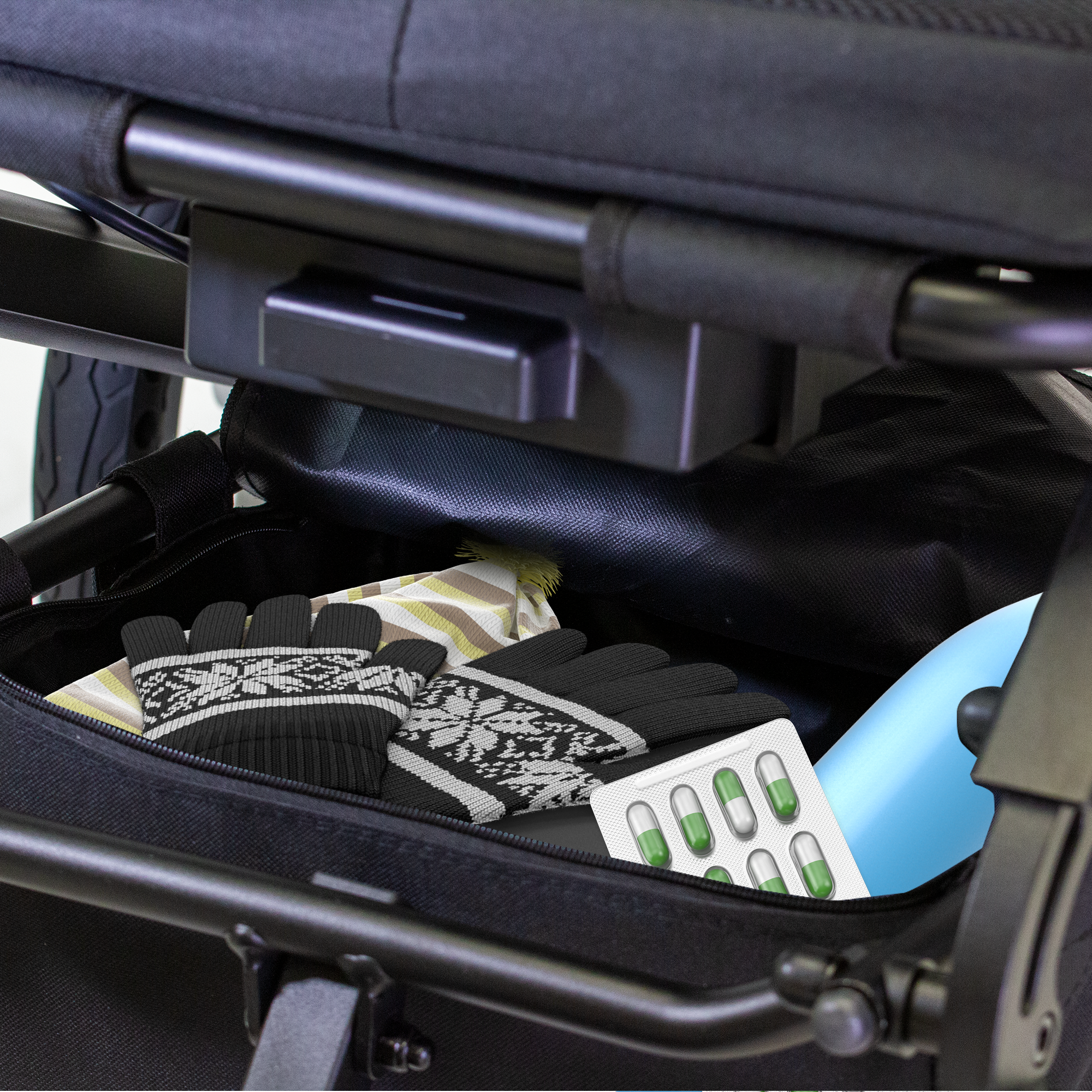 Extra Large Storage Bag
Now you can keep your essentials within arm's reach while you take a trip to the store in the DASH Ultra-Lite. You'll never have to worry about leaving anything behind again.
Extendable Anti-Tip Wheels
Now you can drive up hills and inclines with complete peace of mind.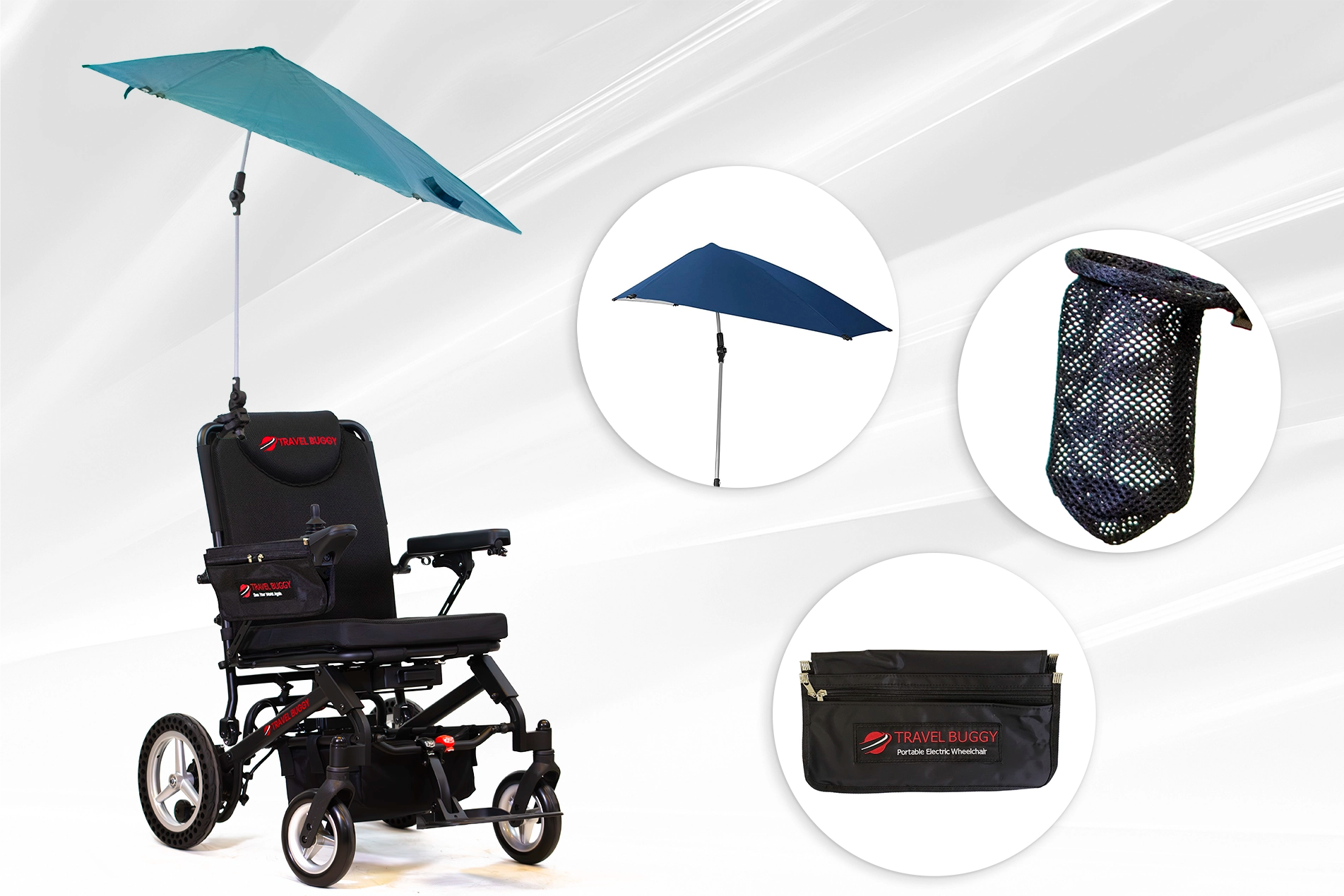 ACCESSORIES FOR YOU
Customize your Ride
Cathy M.
Cuong L.
Cathy G.
Nikola B.
Doug F.
Louise P.